The FLEXVIT Product Range
The FLEXVIT Difference
A few reasons why healthcare professionals, elite athletes, and fitness enthusiasts all around the world are making the switch to FLEXVIT 👇
Made of Fabric For Comfort
Tired of Resistance bands that pull on your hair and skin? Have no fear, FLEXVIT Band is here. Enjoy your resistance band training without the pain and discomfort that comes with rubber style bands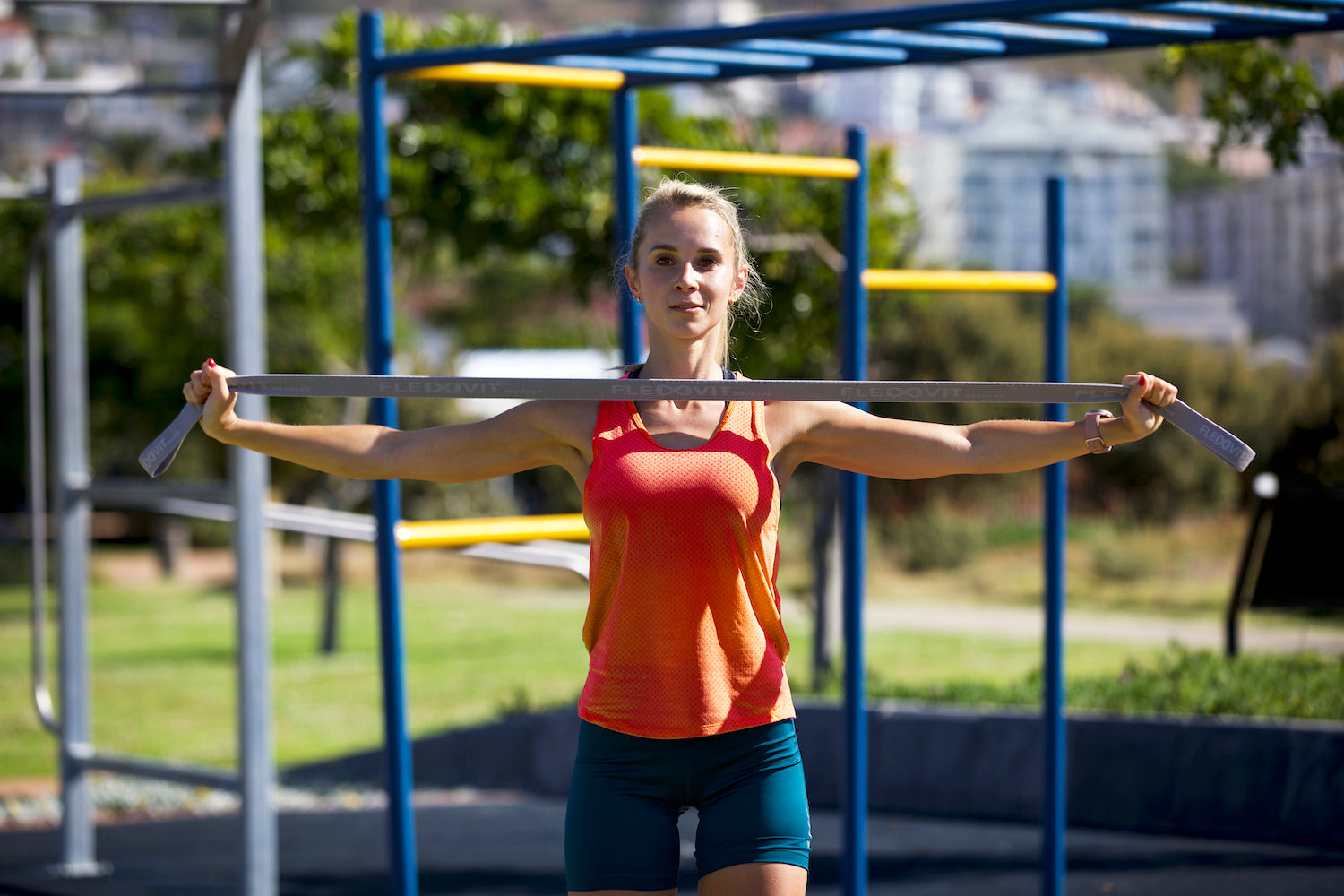 Snap Resistant Technology
No longer is snapping bands a problem. FLEXVIT Bands are designed with snap resistance technology for added durability and safety
Easy to Clean
FLEXVIT Resistance Bands are machine washable (see care instructions) or can be wiped down with most commercial cleaning agents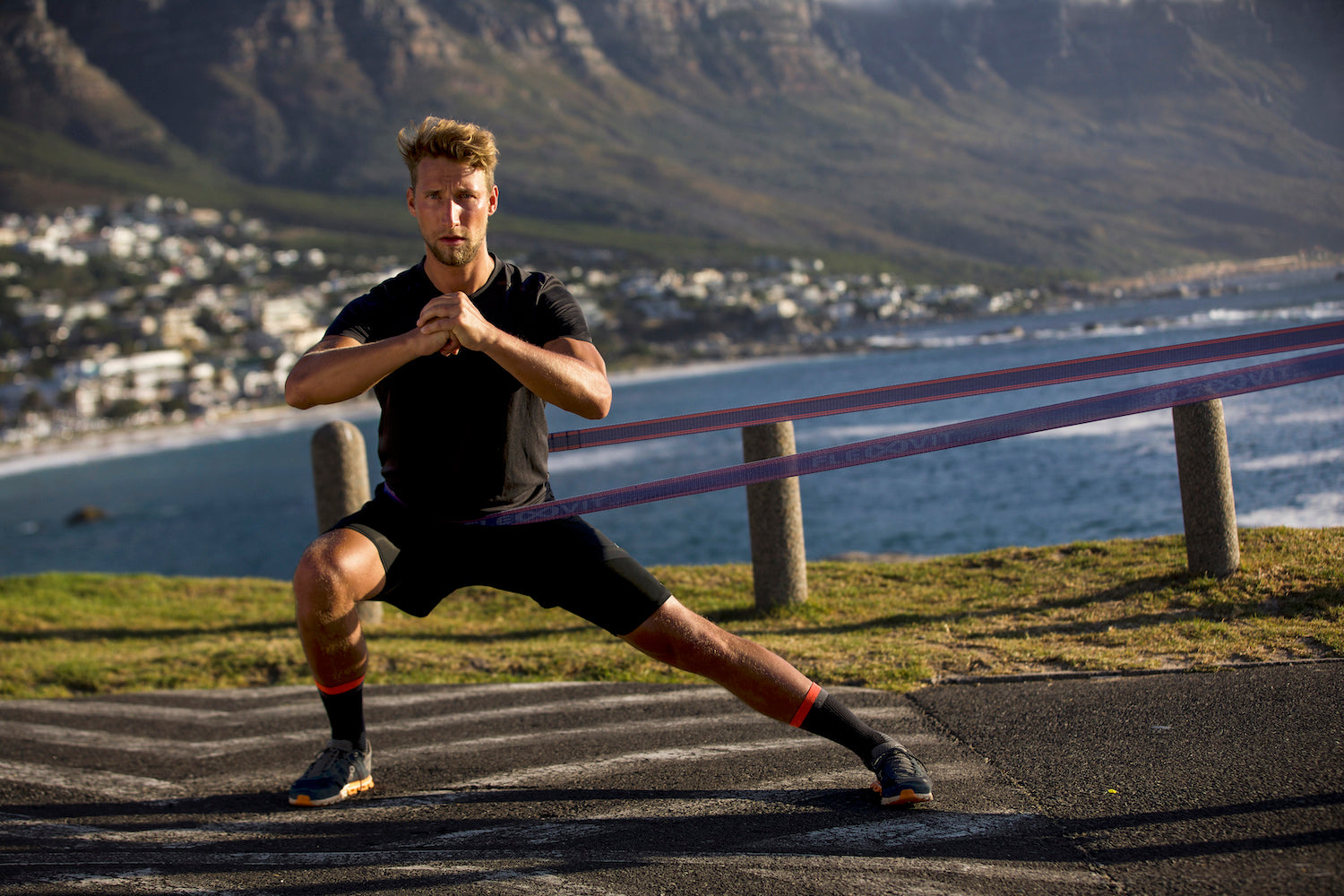 Made in Germany
German engineered resistance bands make for industry-best comfort, quality, and versatility
Eco-Friendly
Made of natural rubber and OEKO-TEX® STANDARD 100 certified for consumer safety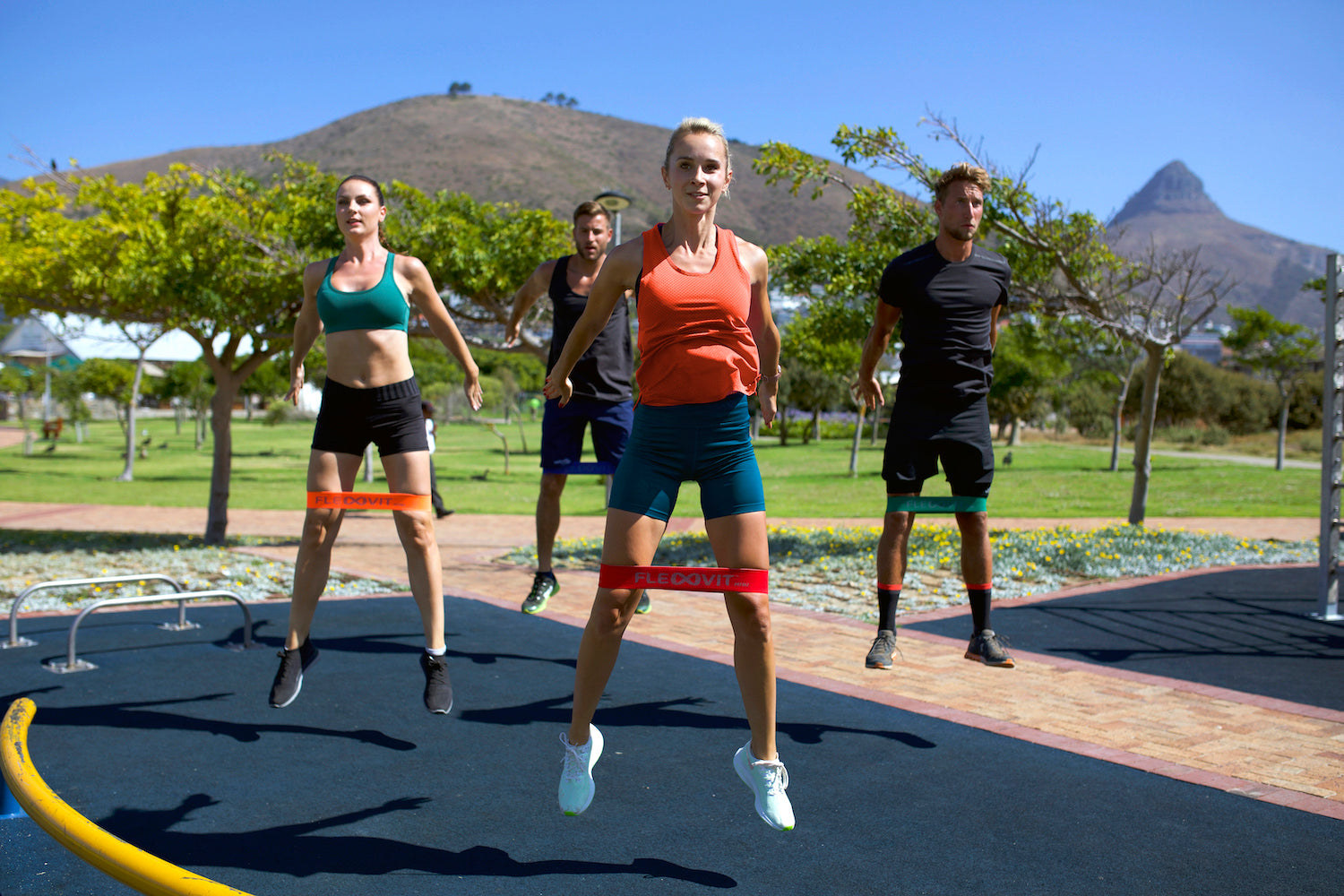 An Option for Everyone
FLEXVIT Bands are available in the widest range of band styles and resistance levels to accomodate any age, fitness level, and training program
FLEXVIT Compared to Other Forms of Fitness Equipment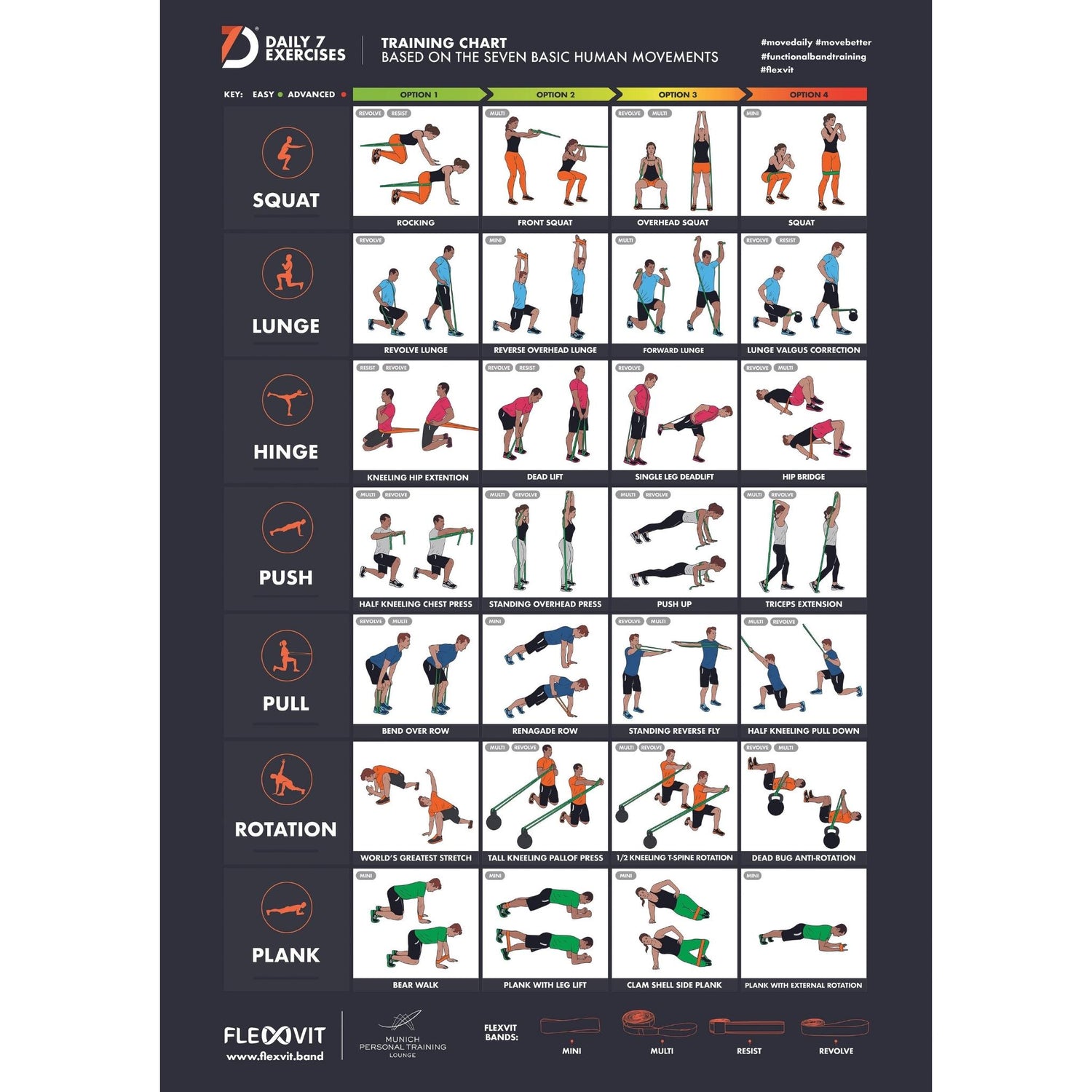 Training Guide
The FLEXVIT Daily 7 concept is based on the seven basic human movement patterns:
Squat, Lunge, Hinge, Push, Pull, Rotation, & Plank
With the FLEXVIT Daily 7 Poster you can follow along and train these essential movements patterns using a variety FLEXVIT Bands.
Buy Now
Ready to make the switch to FLEXVIT?
The FLEXVIT Complete Set is the most economical way to get started on the full range of core bands and accessories
FLEXVIT Complete Set
Regular price
$449.95 USD
Regular price
$549.95 USD
Sale price
$449.95 USD
Unit price
per
Sale
Sold out
Share
View full details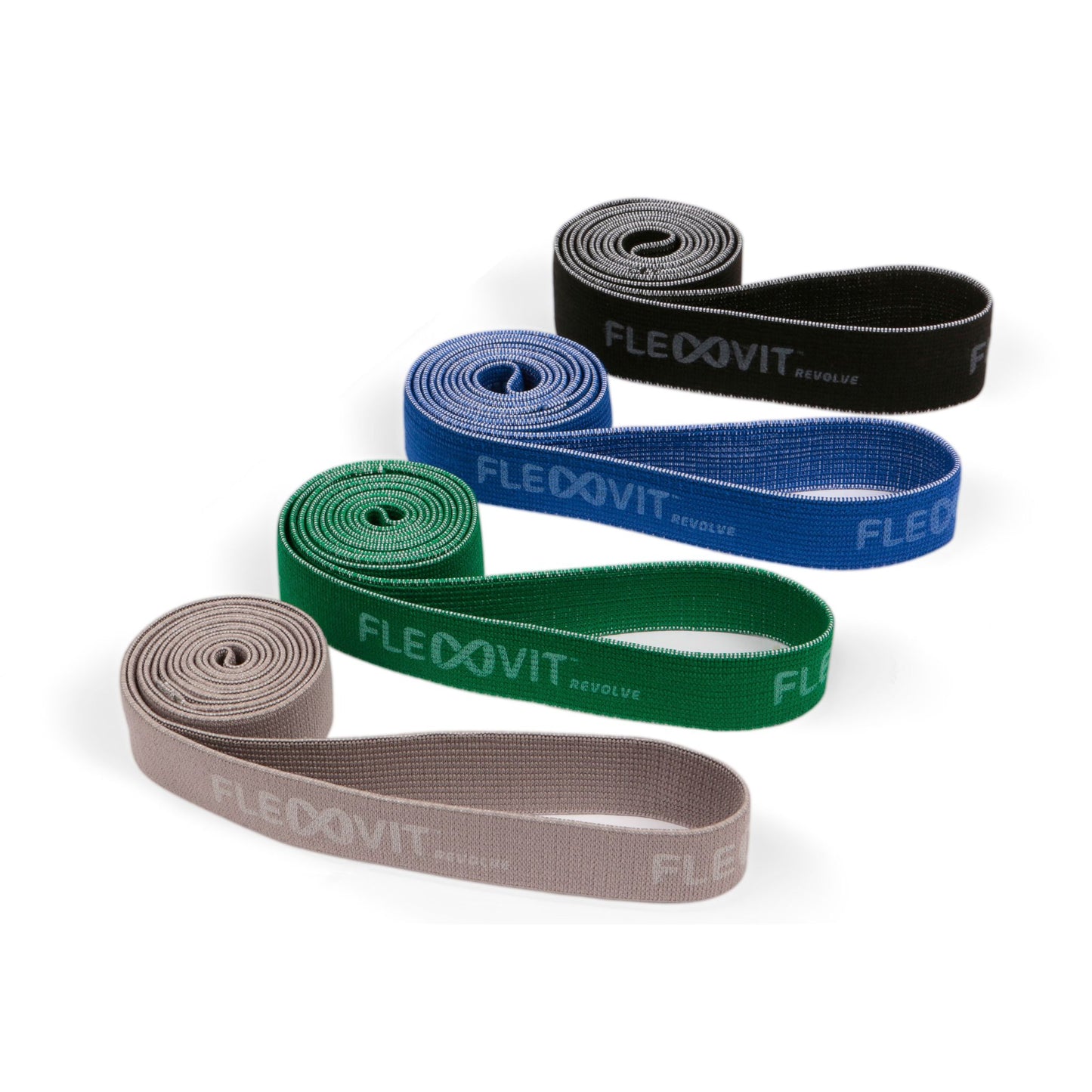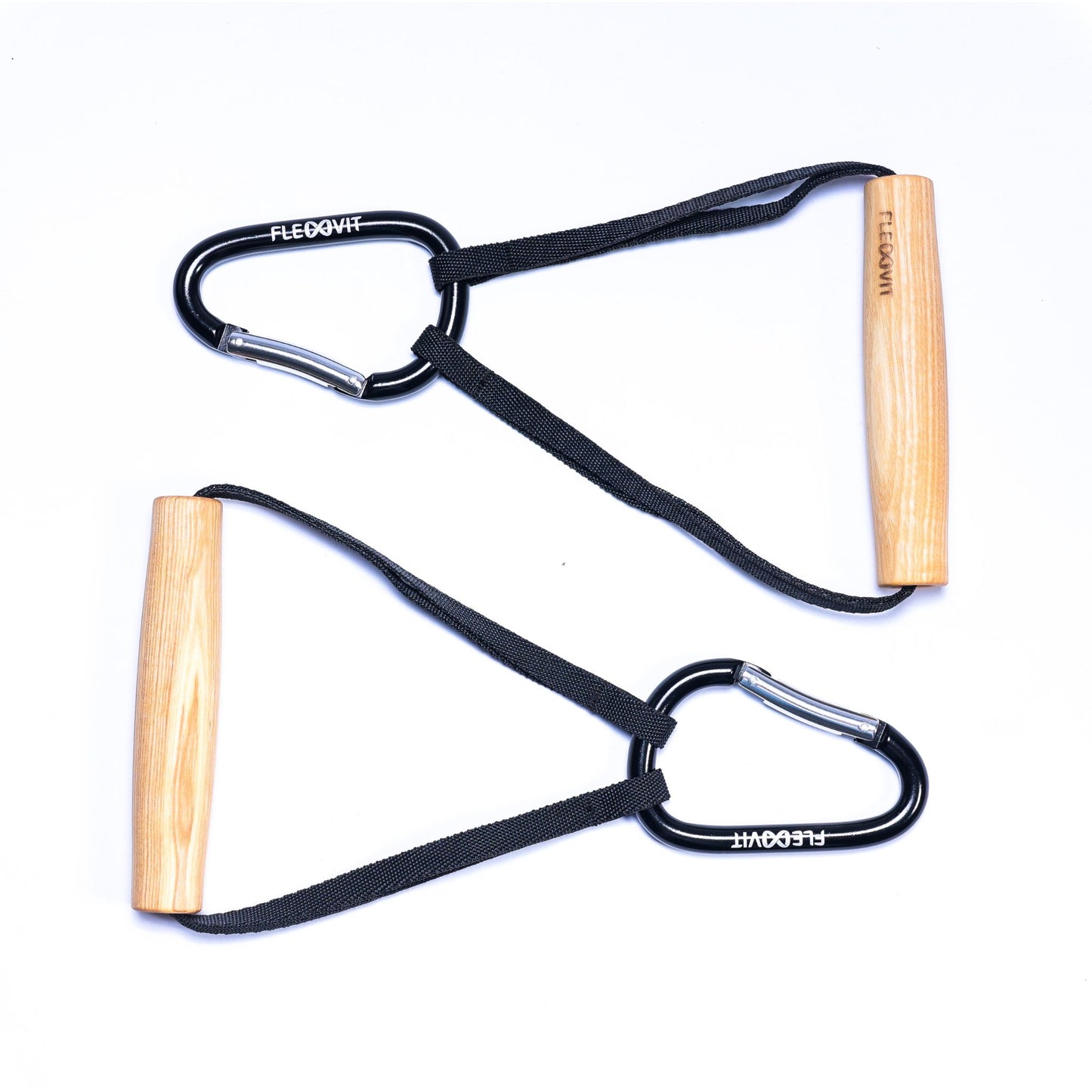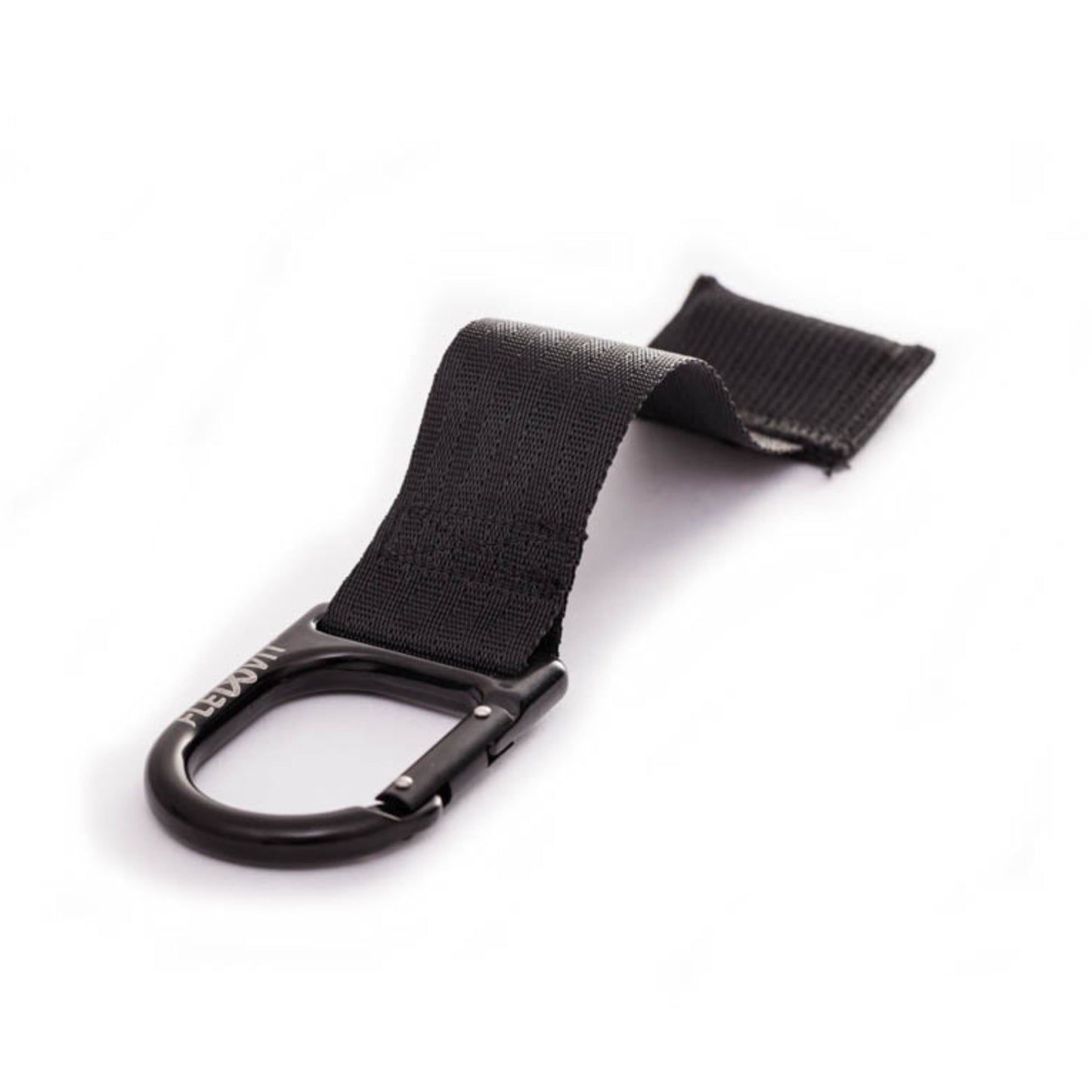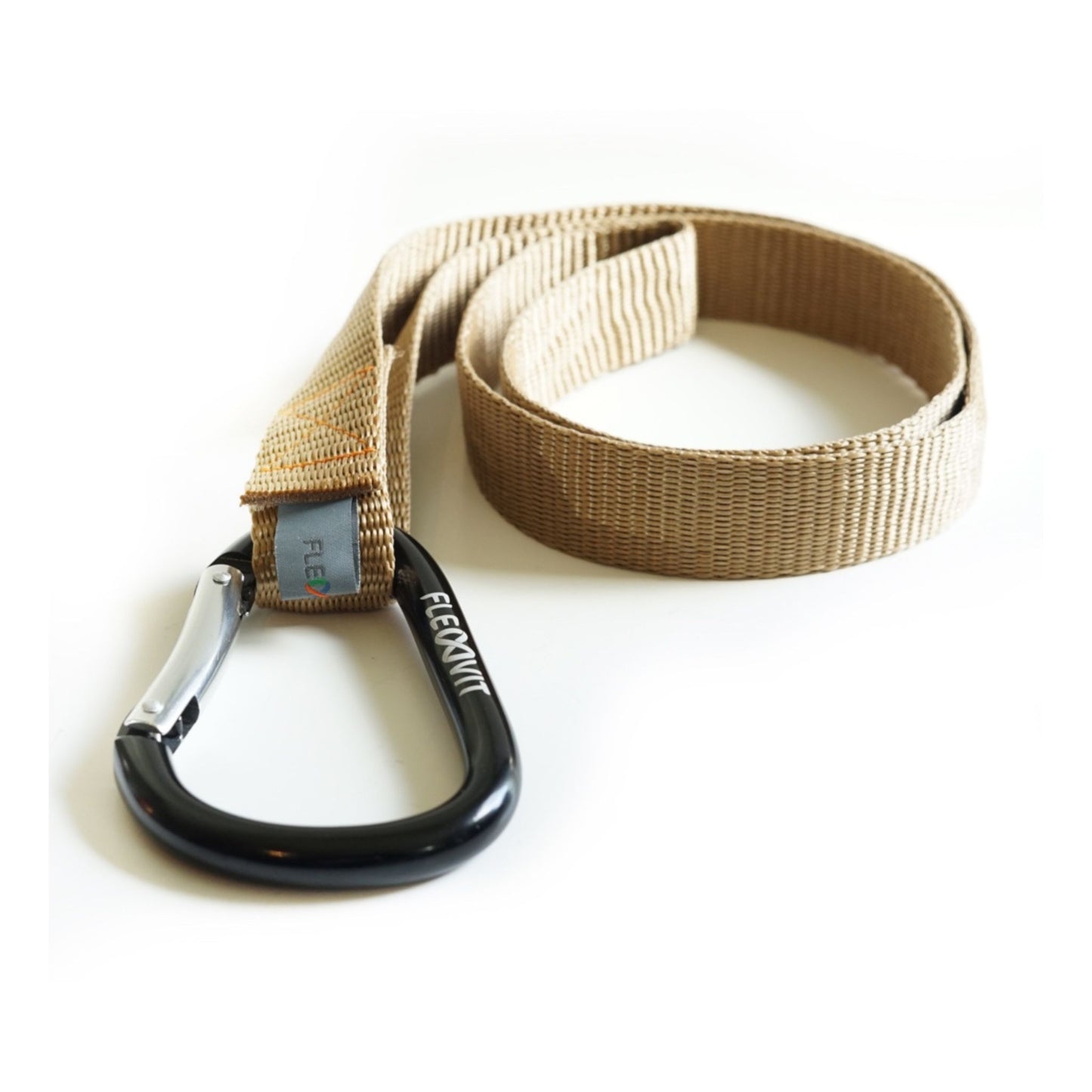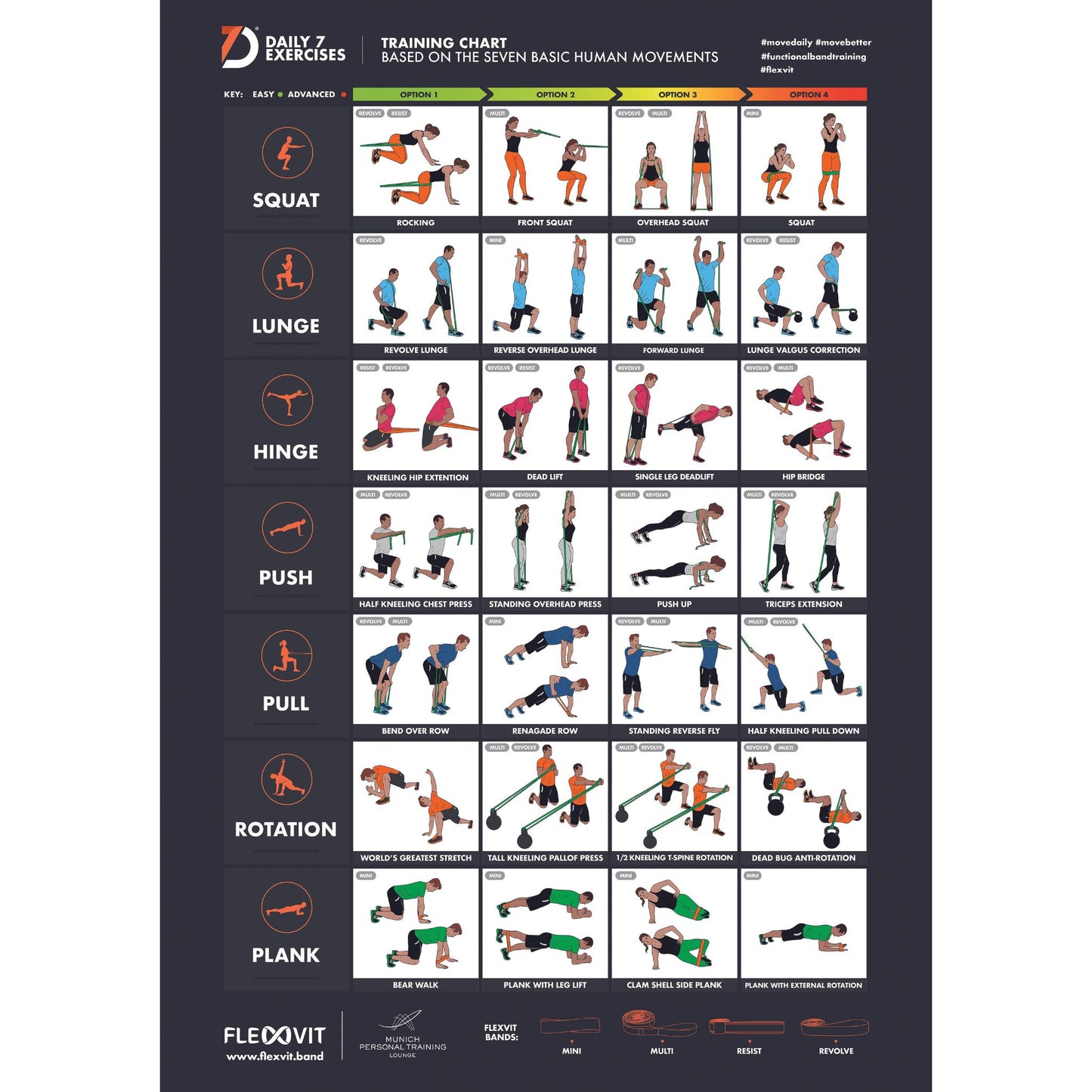 Get Functional Band Training in the Palm of Your Hand
Frequently Asked Questions
How can I learn more about the various ways to use FLEXVIT Resistance Bands?

To learn more different exercises you can perform using FLEXVIT bands we recommend downloading the free FLEXVIT App, available for both IOS and Android.

We also suggest checking out our YouTube Channel

You can also purchase the Daily 7 Poster for a visual aid
Are your bands really made in Germany?

Yes, we're proud to say our resistance bands are designed, developed, and manufactured in Germany for industry best comfort, quality, and versatility
How long do FLEXVIT Bands last?

Product lifespan varies on the users setting and application. For example, an individual using their bands a few times per week is going to be different than a clinic or gym where the products is being used 25-50 times per day. Many users report getting a 3-5 times longer lifespan out of their bands when compared to rubber bands alternatives
Where do your products ship from?

North American orders currently ship from our warehouse in New York State
What's the difference between Revolve and Resist bands

Revolve Bands are the FLEXVIT version of traditional power bands/monster bands. They measure roughly 40" L (waist height). Resist bands are twice as long and twice as wide. Resist bands are typically wrapped around the waist or shoulder for speed training, agility drills, and rotational loading.
How can I clean my bands?

FLEXVIT bands can be cleaned using a few methods.

1. They can be machine washed (do not use fabric softener and hang dry only)

2. They can be hand washed using a gentle soap and hot water

3. They can be wiped down with most facility recommended disinfectant sprays or wipes
Free (US) Shipping Over $99

Fast and free shipping on domestic orders over $99

Free Returns & Exchanges

For 14 Days from the delivery date

Customer Support

Contact us with any questions, comments, or concerns

Secure and Flexible Payment

Shop with ease and peace of mind